Offer simple, online registration
Manage your business, better
Get started

Galore has been a fantastic experience for our customers and for our staff. We've stepped out of the dark ages of online registrations.
– Brian Phelps, Owner & General Manager
It was super easy to get started, Galore's customer support is the best, and they roll out new features almost every week!
– Anna Calonje, Owner & Founder
Seamless online registration
Parents expect to be able to reserve and pay on your website. We make that happen, instantly. And, it's mobile friendly. Your customers get an online calendar with real-time availability and powerful search and filtering, so they quickly find what they want!
Efficiently manage your business
Get paid in a matter of days with automatic transfers to your bank account. Save time with automated emails to your customers. Check-in customers online, or print out attendance lists. Export detailed transactions records. Even manage your staff's schedules.
Marketing made easy
Your programs are promoted on Galore's mobile app (iOS & Android), where local parents discover and book the best activities, camps and classes for their families. Plus, link to your social media accounts, offer custom promo codes, and use detailed customer information for email marketing.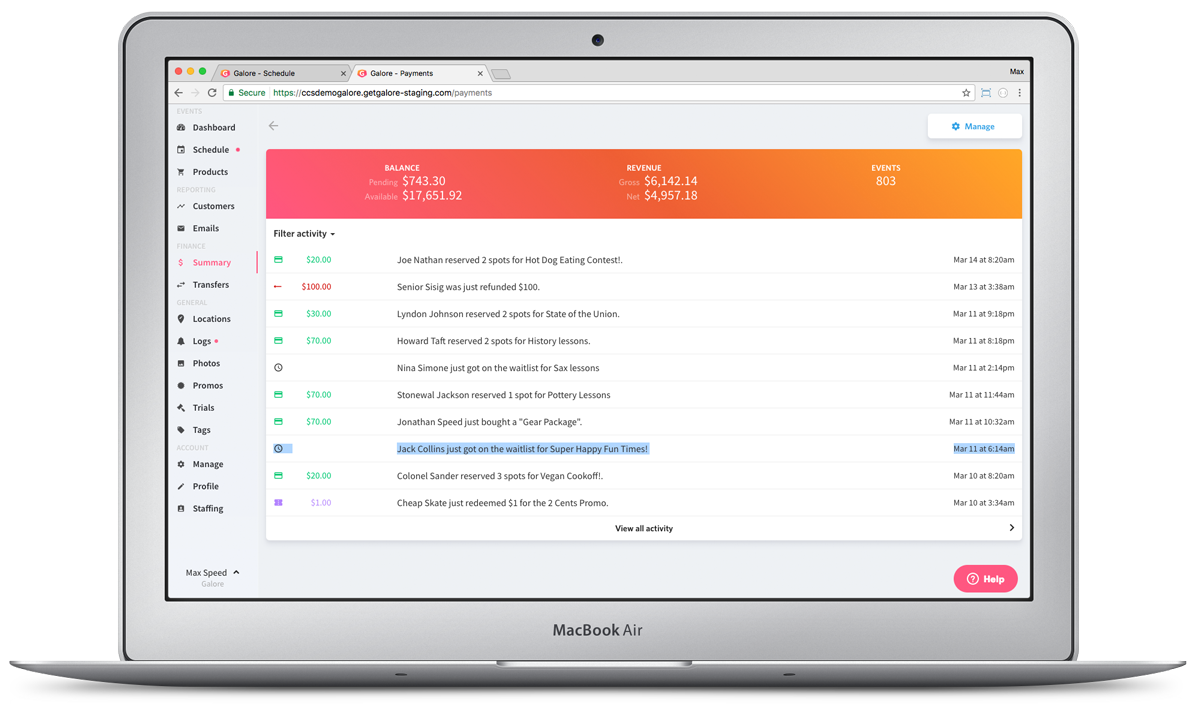 Free to use
No upfront, monthly or annual fees. We take care of your initial setup and provide 24/7 support. No commitment, so you can stop using Galore anytime. We bet you won't :)